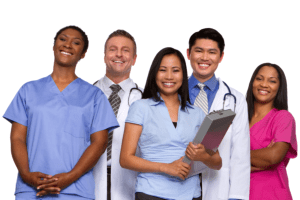 L.A. Metropolitan Home Health is a Joint Commission-Accredited, Medicare-Certified home health agency recognized as being one of the top home health agencies nationwide.
At L.A. Metropolitan Home Health, our team consists of dedicated and caring individuals with years of experience in providing home health service. We strive to provide exceptional service to all of our clients and invite only compassionate, capable, and reliable professionals to join our growing team.
We are able to serve Medicare recipients who reside in communities within a 60-mile radius from our office in the city of Artesia. In addition to Medicare patients, we are able to accept home health referrals for members of the following health plans:
Alignment
AltaMed
Blue Shield of California
Brand New Day
CareMore
Health Net
L.A. Care
Orange County PACE
Welbe Health
SCAN Health Plan
If outstanding home health care services is what you need, come and experience the dedicated and compassionate care we provide at L.A. Metropolitan Home Health.