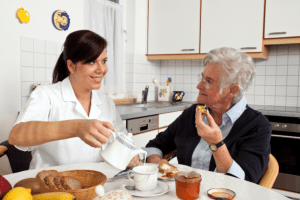 The ability to verbally communicate is a highly important tool that we utilize almost all of the time, each day. That's why, speech disorders, and other related issues, negatively impacts an individual's life in a tremendous level. Even a simple swallowing disorder may hugely affect a person's health and an inability to properly communicate may lead to social isolation. Our expert speech therapists at L.A. Metropolitan Home Health can help treat these issues through the following:
Evaluation and individualized treatment
Eating and swallowing strategies
Auditory rehabilitation
Fluency difficulties reduction
Phonological Delays therapy
Stuttering and Stammering Treatment
Get a complete list of our speech therapy services by calling us at (562) 246-0770.